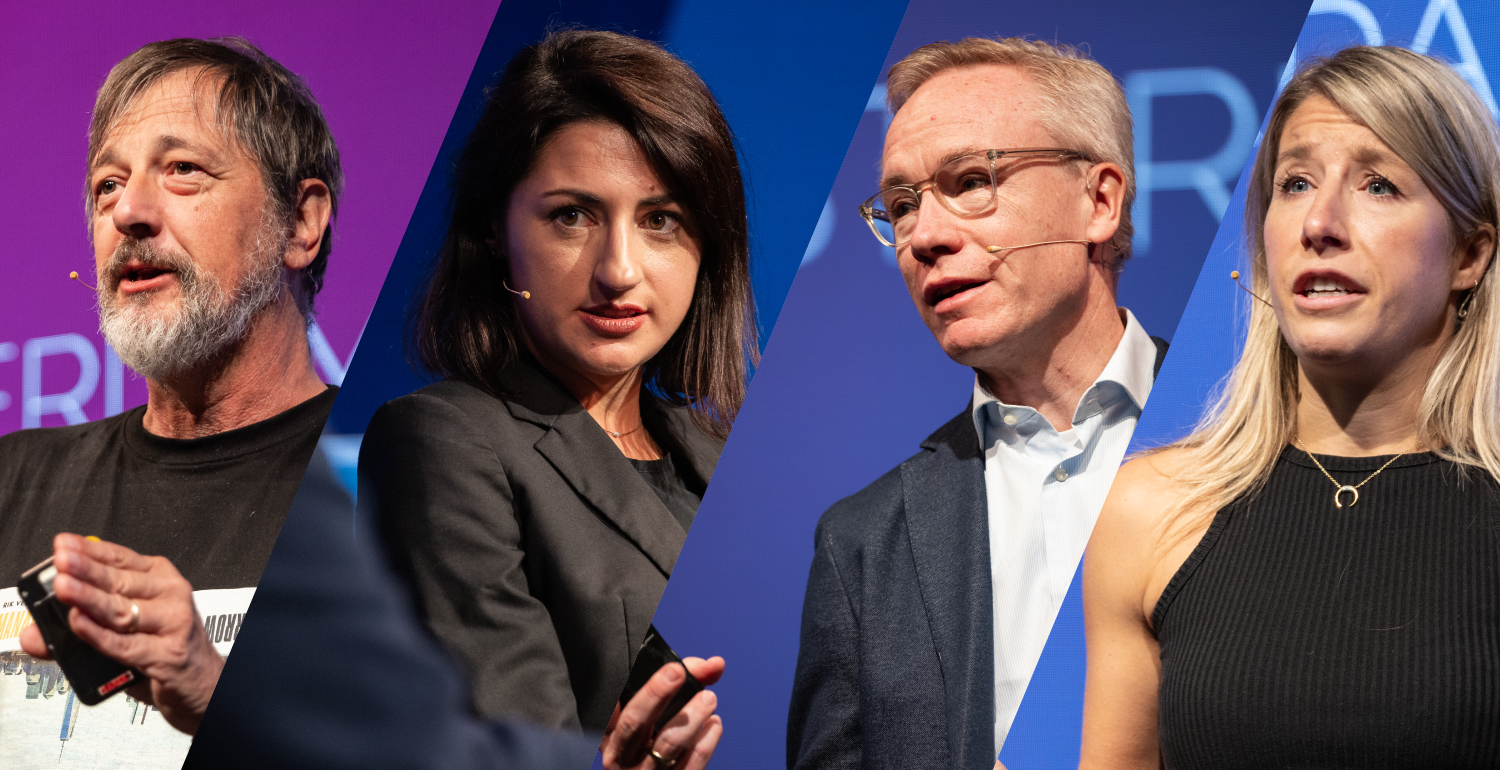 As our staff works hard to bring you the best DPW Amsterdam conference to date, it's brought up some great memories from 2022. The talks remain very relevant and the memories, well, they'll last a lifetime.
Here are our staff's five favorite talks we didn't want you to miss (or forget!).
#1. The Guide to the Ecosystem Economy

The future economy will be smart – as in data driven, local, and sustainable. It will be about downscaling instead of upscaling, extreme customer centricity and ecosystem-partnerships instead of linear supply and value chains: the ecosystem economy. Rik describes a very hands-on vision of a future economy that is using the building blocks of the past.

Speaker:
Rik Vera, CEO at nexxworks


#2. How leading organizations tackle inflation and other "new currencies"
Leading procurement organizations no longer stand out by low prices and efficiency, but by leading in inflation management, CO2 optimization, and other "new currencies". The implications are massive on required digital solutions, data stack, capabilities, operating model, and procurement's role on "end-to-end" operations.

Speaker:
Jan Wüllenweber, Senior Partner at McKinsey & Company


#3. Tech for Good: Accelerating sustainable procurement
Watch this talk to learn how companies are leveraging technology for purpose-led procurement, addressing the needs of people and our planet, and the positive outcomes they're experiencing as a result.

Speakers:
Ulrike Sapiro, CSO at Henkel
Mark Perera, CEO & Founder at Vizibl
Lubomila Jordanova, CEO & Founder at Plan A


#4. How to onboard suppliers in only 6 minutes
By automating the onboarding and management of the long tail suppliers, Paid makes it quick and easy for businesses of all sizes to work together.

Speaker:
Natasha Foster, Co-Founder & COO at Paid


#5. After movie | DPW Amsterdam 2022
DPW is about so much more than any singular talk. It's a vibe that isn't just about entertainment, it's about changing attitudes, and turning old procurement ways on their heads. This is where forward-thinking leaders come to disrupt and have fun while they're doing it.

Join us this year for the next edition of DPW Amsterdam and meet up with industry pioneers, investors, international tech executives, policymakers, startups, and scaleups at the ultimate procurement networking event.

Designed with you in mind, this year's theme will help you tackle procurement's biggest challenge and MAKE TECH WORK! Grab your tickets here.