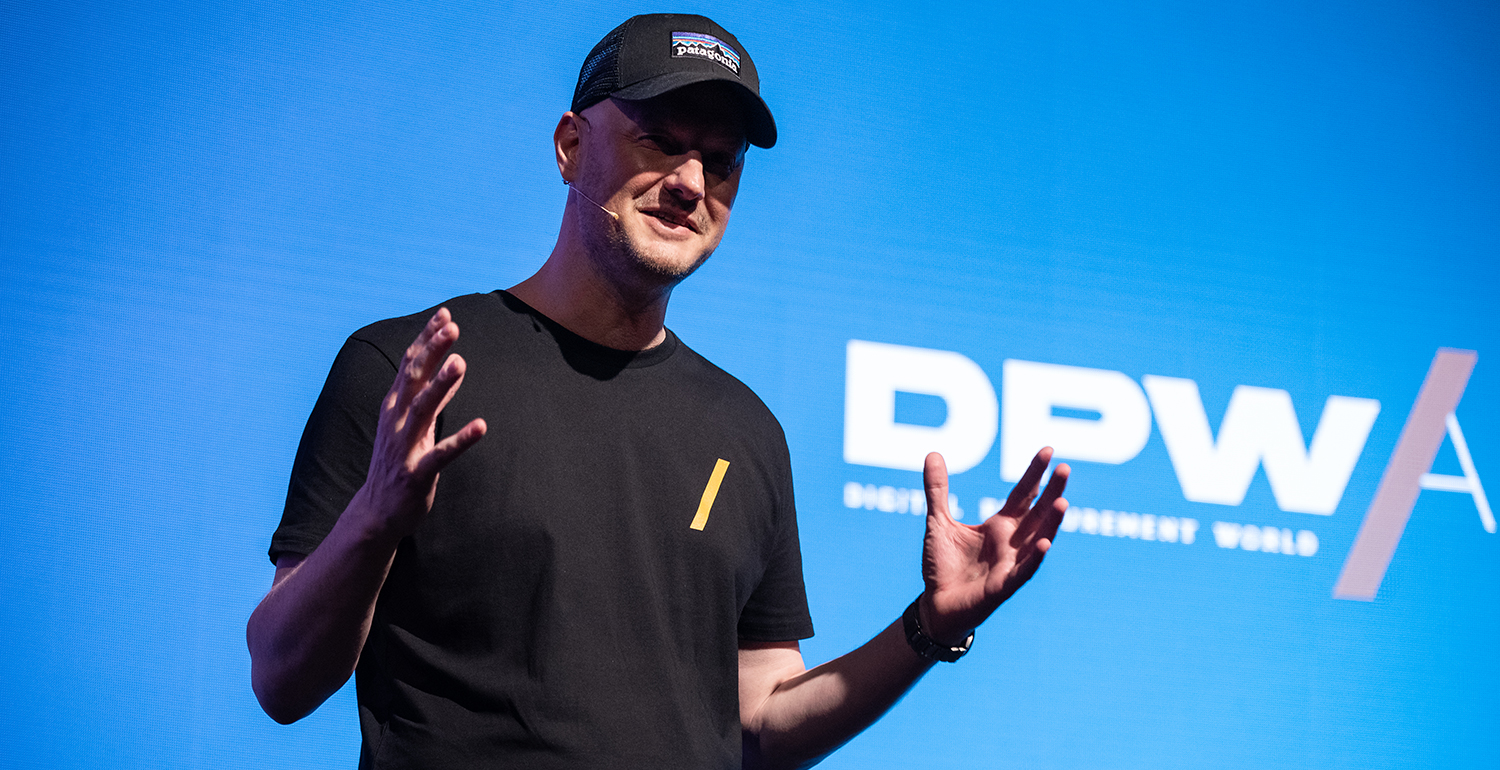 At DPW we're constantly striving to push the boundaries of the possible. Which is why we're not only enormously proud of achievements of our 2022 event in Amsterdam (DPW AMS), but also preparing to make our 2023 bigger and better than ever.
DPW AMS 2022 saw us deliver record-breaking double-digit attendance growth, reaching thousands attendees onsite and thousands, from more than 100 countries.
Preparations are already gearing up for our first US event in 2024, but for now, the focus is on our 2023 conference.
We have a number of big announcements in the pipeline for DPW AMS 2023. A few of them are currently confidential, but here are nine new innovations and changeswe'll bring into next year's conference that we can reveal today.
(1) More supply chain leaders in attendance

Procurement and supply chain need to converge more than ever before in order to align their end-to-end processes and build resilience, mitigate risk, and drive innovation. That's why you will see more supply chain leaders attending and speaking at DPW AMS 2023. And why attracting more supply chain leaders and solutions will be a big focus for DPW, moving forward.
(2) CPO GO! Retreat during DPW AMS 2023

Our CPO GO! Retreat experience reimagines the DPW AMS experience for up to 50 hand-selected Chief Procurement Officers for a tailored two-day thought leadership program, which will take place alongside the industry's most important technology conference

(3) The end of tiered sponsorship levels

We will no longer be offering meaningless tiered sponsorship levels (Platinum, Gold, Silver,..). Instead, we give our partners a menu of assets to choose from, working hand in hand with them to build custom and bespoke activations to represent the essence of their brand, helping them hit their specific goals and KPIs.


After a thorough consultation, it's clear that prepackaged sponsorship levels create big problems for sponsors and DPW:


We make assumptions about the goals of the sponsor

It forces sponsors into a "this or nothing" decision

It makes lazy sponsors even lazier, impacting the event's quality

We focus on the wrong things (like logos)

It is an outdated approach and out of touch with current best practice
(4) Ecosystem Partner Pavilions to represent growing number of partnerships between incumbents and startups

In today's world, procurement is operating in an ecosystem of co-existing systems and vendors, the number of partnerships between incumbents and startups, which are transforming the industry together, is growing. Our new Ecosystem Partner Pavilions support these new types of collaborations and partnerships.
(5) Innovation Labs to tackle unique corporate challenges

Procurement organizations have the opportunity to submit their most pressing innovation challenges ahead of the conference and meet three to five qualified startups and scaleups and their founders in-person at DPW AMS for a deep-dive into their solutions. Based on the concrete challenge brief, the solutions are chosen by the DPW's experienced scouting team. This is just one of many efforts to make the event more relevant to our corporate delegates.

(6) Better organized startup pitches – by categories

Our new Founder Stage spotlights the best technologies in various domains and categories, such as autonomous sourcing, negotiations, CLM, or sustainability, making it easier for our corporate attendees to find the solutions they are looking for and helping startups find perfectly matched connections.

(7) Product Launch sessions

For the first time, we are giving the opportunity to exceptional companies to launch their first-ever product to the public live on Center Stage, making their innovatative products discoverable to thousands of onsite and online viewers.

(8) Under 30s program

The DPW brand is hip enough to attract a young audience, but some of the conference's programs will pivot to target a younger audience. We want to attract more under 30s to the event – and for the first time, we are offering heavily discounted passes for professionals in that age bracket.

(9) Host your own side event during DPW AMS week

While our DPW AMS is a two-day affair, most attendees come from outside the Netherlands and arrive in Amsterdam a few days before. Sponsors, partners, and corporates can now contribute to the DPW AMS magic by hosting their own independently produced side event during DPW AMS week with the support of DPW's production team and through a licensing fee model.


---

DPW AMS 2023: Important information
When is DPW AMS 2023?
DPW AMS 2023 will take place on Wednesday, October 11 and Thursday, October 12, 2023.
Where is DPW AMS 2023 held?
DPW AMS 2023 will be held in Amsterdam, Netherlands, primarily at the Beurs van Berlage. Separate events, the opening party, and side events happen at various venues across Amsterdam.
---
Watch the aftermovie of DPW Amsterdam 2022: